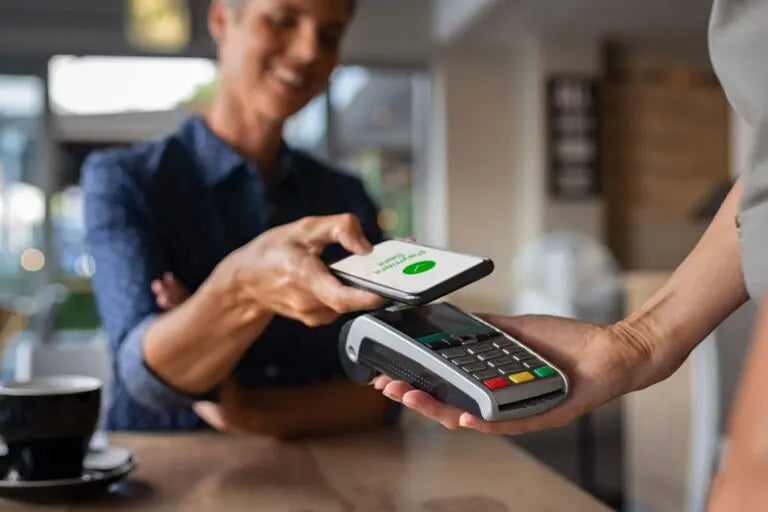 COVID-19 Crisis Surging The Use Of Digital Wallets
The use of mobile wallets has been increased by 45% whereas the percentage is 30% in the case of contactless payment as said by AIB, Allied Irish Banks. Moreover, there is a 31% rise in the use of digital wallets by customers who are over the age of 45.
The data has been taken from more than one million aggregated as well as anonymized debit card transactions. These transactions were done between 1st April and 12th April. Well, the limit was increased on 1st April. The data discloses that Irish consumers are spending 30% more using contactless transactions. They are also spending more using several digital wallets. The percentages for Google Pay and Apple Pay are 45% and 41% respectively.
The average amount spent using digital wallets is increased by 35% for Google Pay users. The increase was 24% for Apple Pay users. In addition to this, the average amount spent per transaction using mobile wallets by the people aged between 25 and 34 is increased a lot. For about 45% among Google Pay users and 41% among Apple Pay users.
People who are over the age of 45 are consuming 31% more using their mobile wallets.
Contactless payment using debit cards is considered as one of the most popular choices of payment. It is seen among all ages except people who are under the age of 25. Meanwhile, people belonging to the age group of 25-34 are spending 56% more using their digital wallets. On the other side, people aged between 35 and 44 are spending 60% more.
Fergal Coburn, chief digital and innovation officer of AIB said. "As seem from out insights, COVID-19 has rapidly changed the behavior of Irish consumers and how they spend their money."
He further added, "The data shows a shift across all demographics towards spending more using contactless payments since the spending limit was increased to 50 euro at the start of April."
Apple Pay and Google Pay have higher limits than contactless payments through credit or debit cards. It really has made an interesting change in the sphere of online transactions. Therefore, Fergal Coburn mentioned this in his words.
"What is even more interesting is the shift towards Apple Pay and Google Pay, which have a higher limit than contactless on cards, which point to consumers looking to further avoid unnecessary interactions with chip and pin terminals and pay for more of their goods and services using contactless."